Do you want go fast this summer? If so look at this.

For sale RAE Prototype Electric Funny Car race complete race set up.

Chassis 13 7/8" WB, GMS conversion style pod plates, GMS front beam axle, pinch blocks, Ti spindles. Hitech metal gear servo, carbon rear axle, GMS 10 th scale hubs, delrin standoffs, RJ speed front 1-1/2 wheels (2 sets). Mike Smith drag foams (3 sets). Two RJ speed funny car bodies one very nicely painted. One clear unpainted with two different custom graphic options available. Two motors (1) Putnum 4.5 T and (1) 8.5 T. 3200 40c 3 cell lipo battery. Tekin RS speed controller. The racer I bought it from (Kevin Stine) reported in had gone 1.471 @ 93 MPH

The chassis has had 12 passes on it since new. The New radio has one pass on it.

DX 3R pro radio with a marine receiver installed.

I bought the car from the Stine (Kevin Stine) and Bentley race team but realized I really didn't want to drive 4 hours to race.

Many extras included. Duffle bag for car and parts. Stand for working on car.

My loss is your gain.
Total package can be yours for $625.00 plus shipping. Call Edward Minas at (425) 827-1240 for more information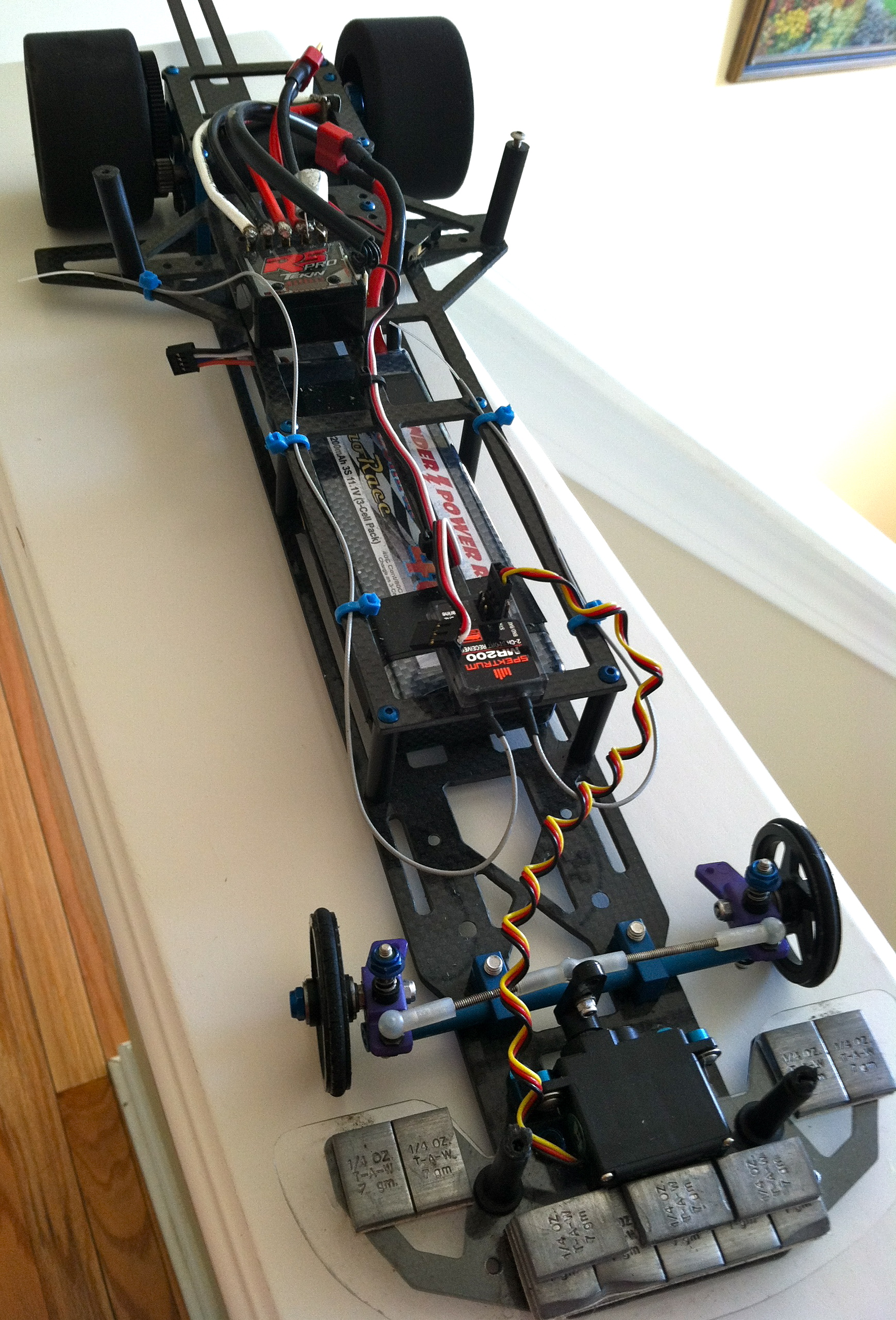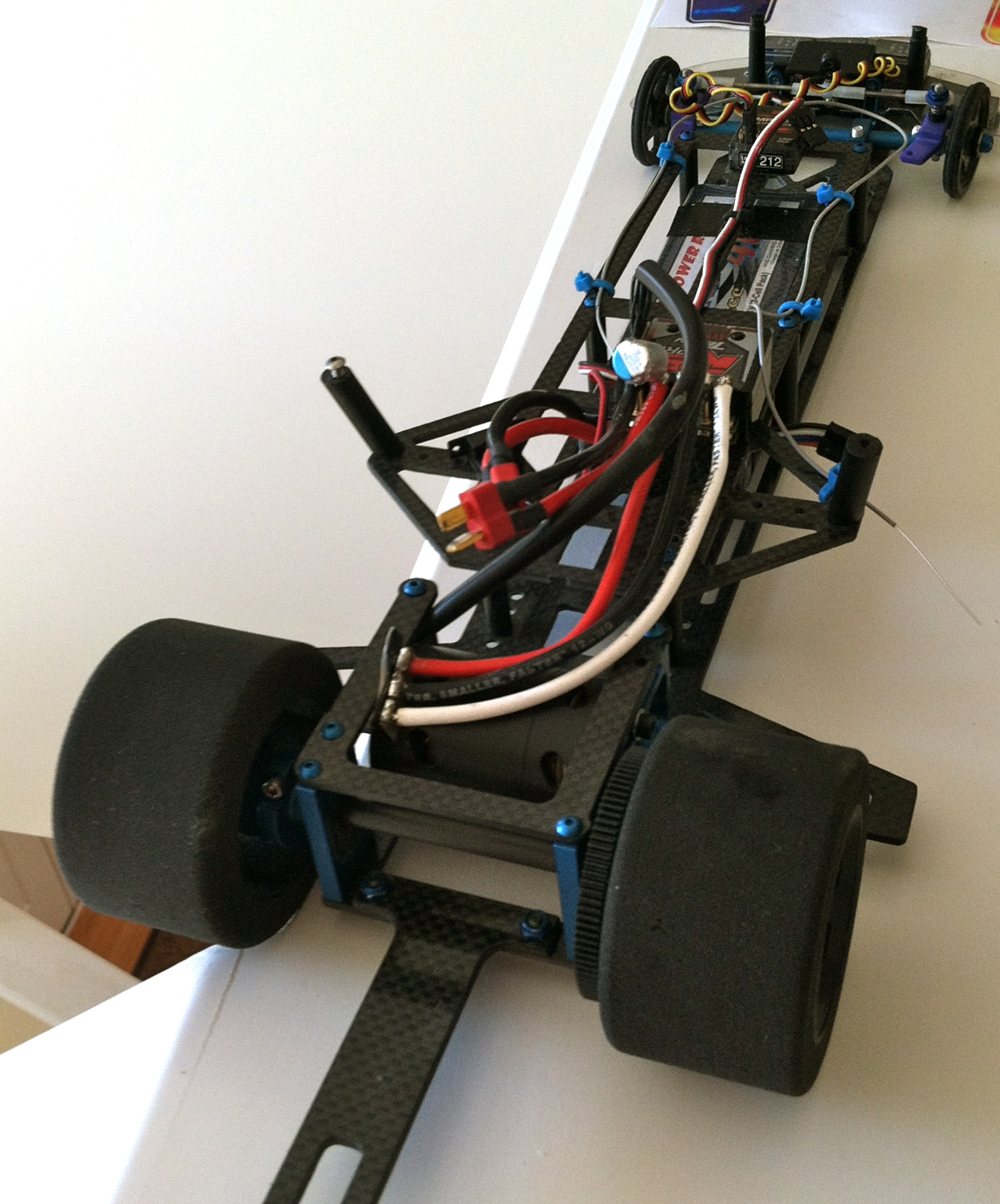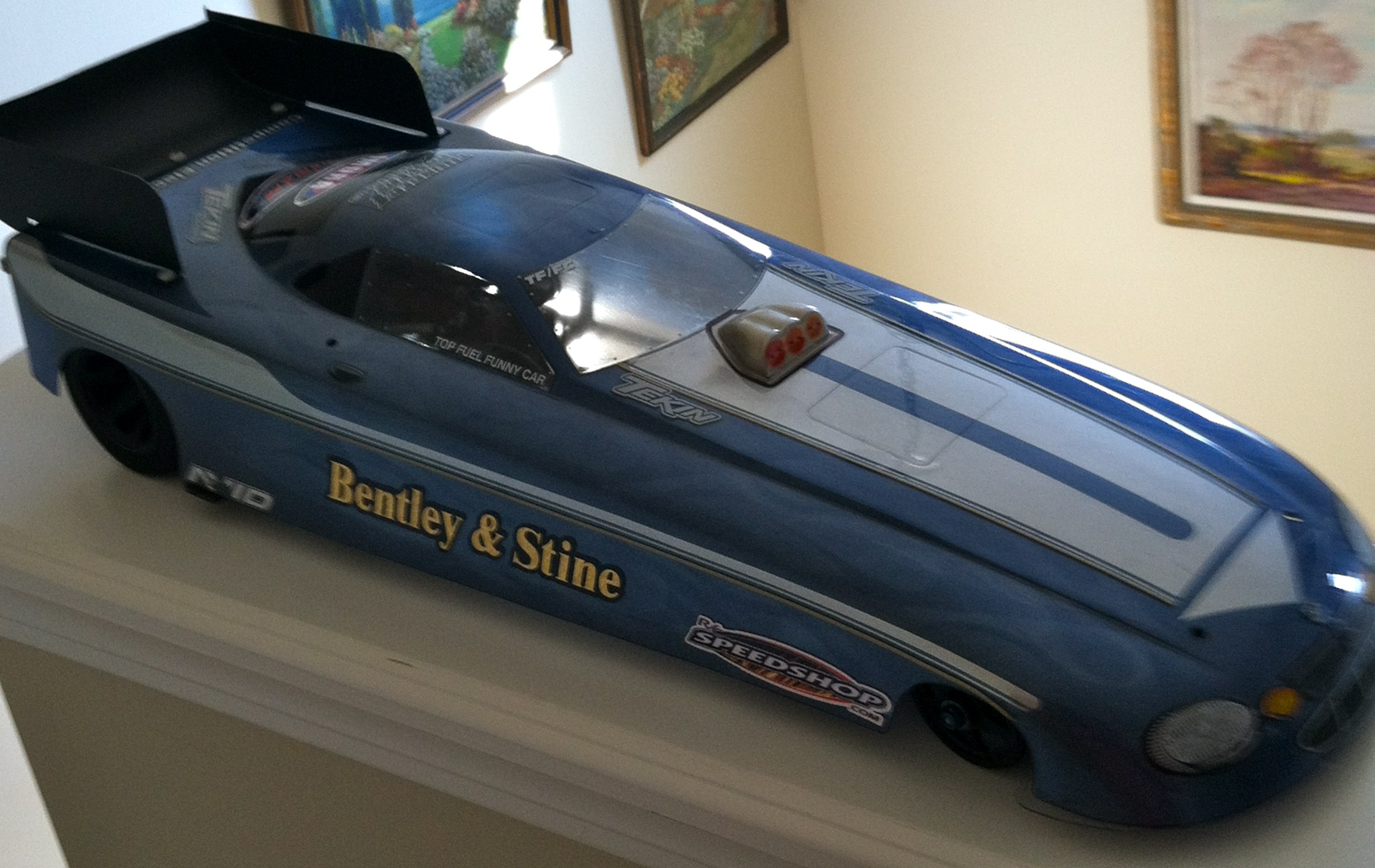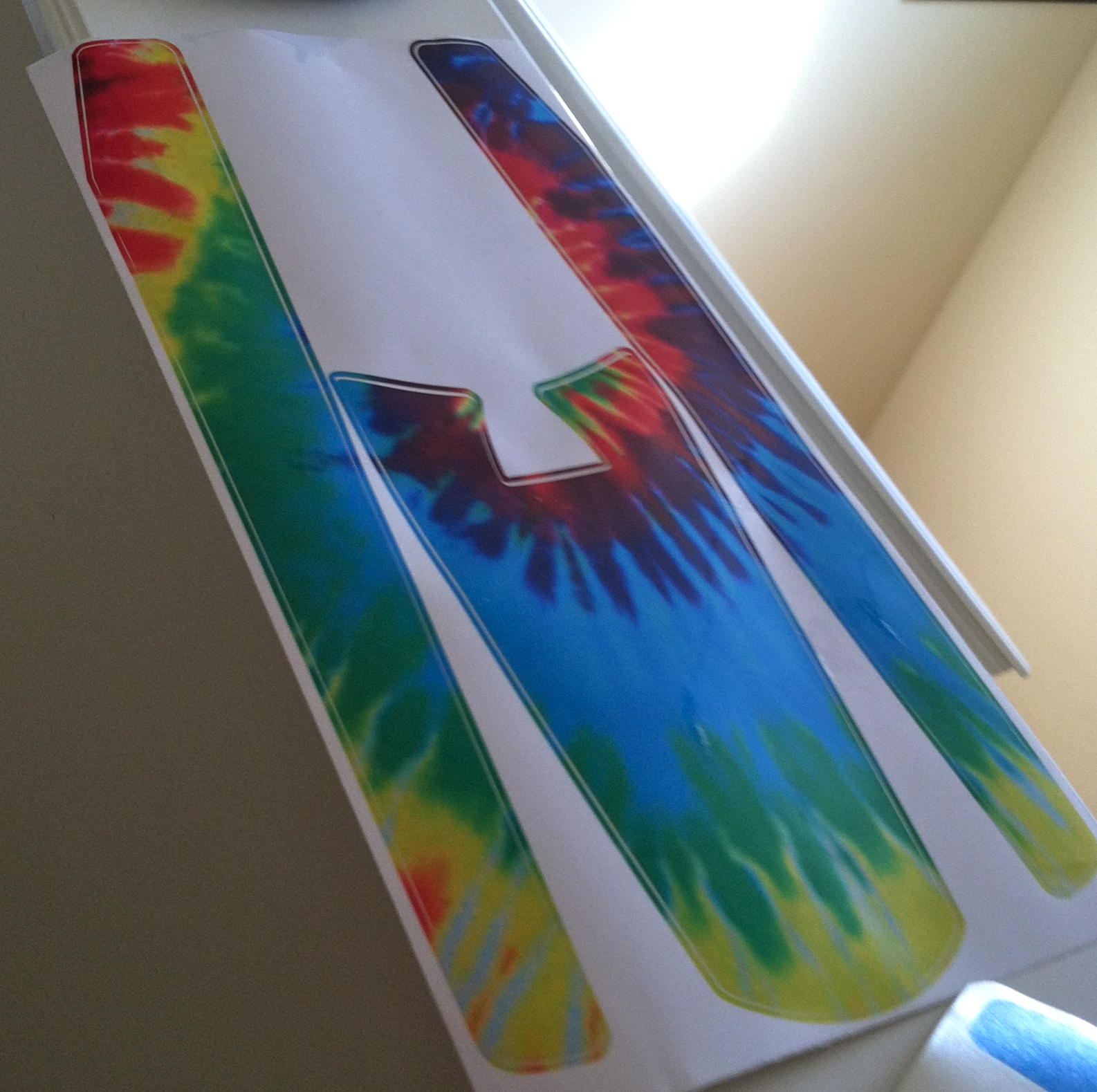 Call Edward Minas at (425) 827-1240 for more information on item pictured above
---

For Sale: Electric Pro Stock, Phantom Motor, Tekin Pro ESC, Battery 5300, Call Pete at: 574 293-1829 asking $500.00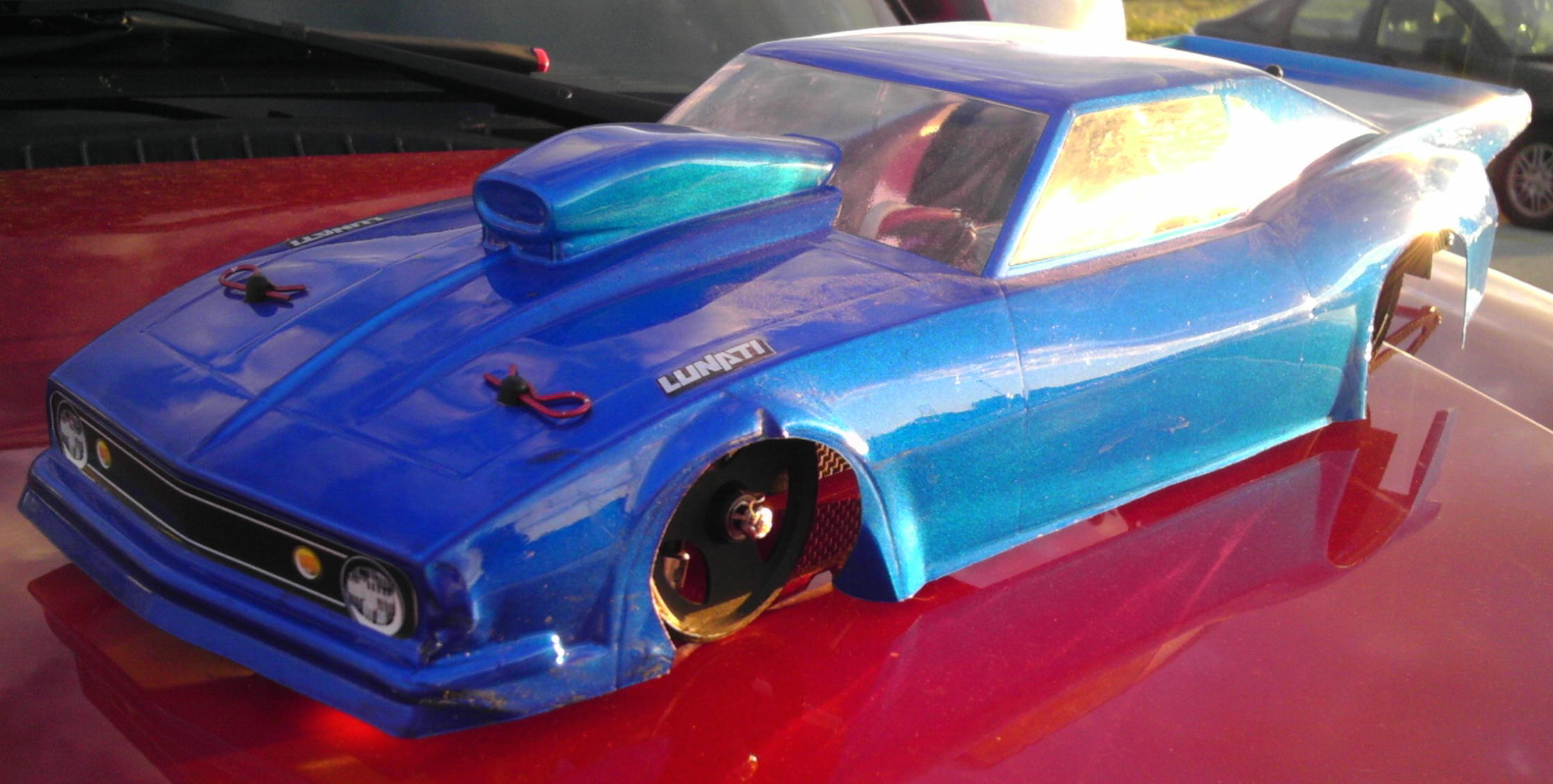 ---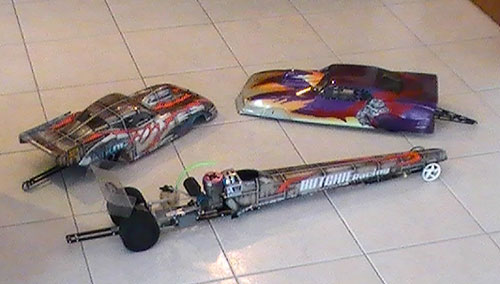 For Sale: New Built Lightspeed Pro Mod Rolling Chassis with Vette or Camaro body, no motor or servos.
$500.00 or Best Offer. Also, Eric Johnson Direct Drive Rail with custom painted body, no motor or servos $300.00 or Best Offer.
Call Butchie at (708) 595-3175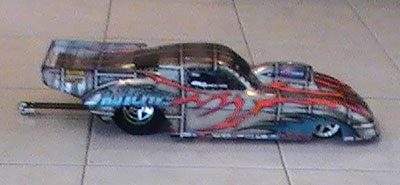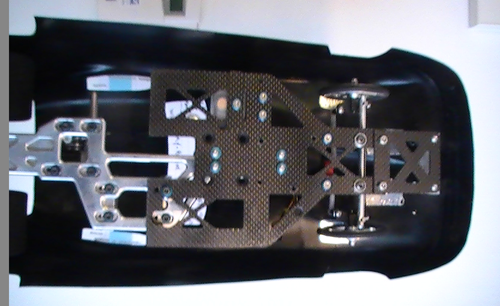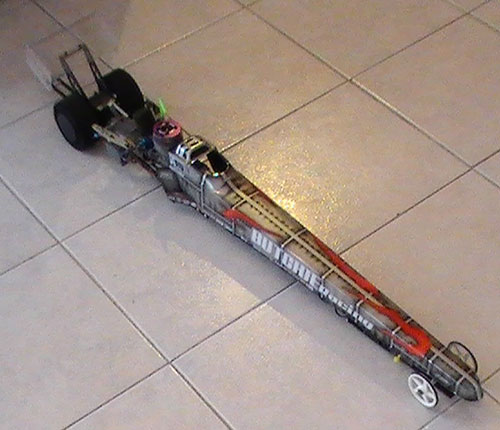 ---
Add your items here - just email us at info@lynwoodrcdragway.com
email us at: info@lynwoodrcdragway.com
Copyright © 2007 Lynwood R/C Dragway All rights reserved.